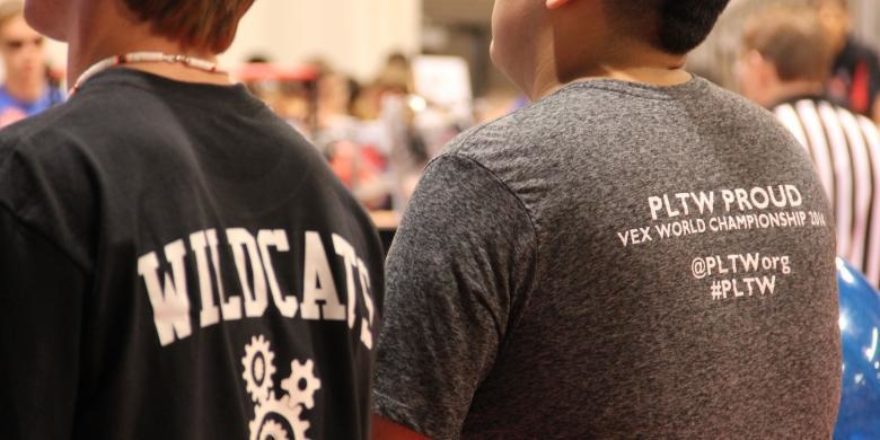 Anaheim Roars with Sounds of Robotics
Step inside the doors of the largest convention city on the West Coast, and in less than a second, your ears pick up on the sounds of the day – "Zip!" "Zap!" "Whiz!" "Whoosh!" For three days, April 23-26, 2014, the Anaheim Convention Center in Anaheim, California, was filled with these sounds, along with roaring cheers from thousands of students, coaches, and spectators who traveled from near and far to celebrate the world of robotics.

Altogether, 760 VEX teams out of more than 10,000 teams worldwide qualified to compete in one of five challenges hosted by the REC Foundation. The competitions included: VEX IQ Challenge Elementary School World Championship (ages 8-10), VEX IQ Challenge Middle School World Championship (ages 11-14), VRC Middle School World Championship (11-14), VRC High School World Championship (ages 15-18) and VEX U (ages 18+). More than 100 teams from PLTW schools competed in the competition. Three PLTW schools - Central Hardin High School in Cecilia, Kentucky; Sandy High School in Sandy, Oregon; and Dublin High School in Dublin, California, were named VRC High School Tournament Divisional Champions. Several PLTW teams were given division awards, and PLTW was honored to be named Partner of the Year.