Career Awareness. It's Happening in Every PLTW Classroom.
PLTW's research-supported approach empowers PreK-12 students to discover and explore interests, imagine and design solutions to real-world challenges, and become independent, confident problem solvers.
"With PLTW, we don't give kids answers – we only give them problems to solve... it makes teaching fun and helps them see beyond the content, giving insight into how they can make a difference in the world."
Jason Williams
PLTW Gateway Teacher, Indiana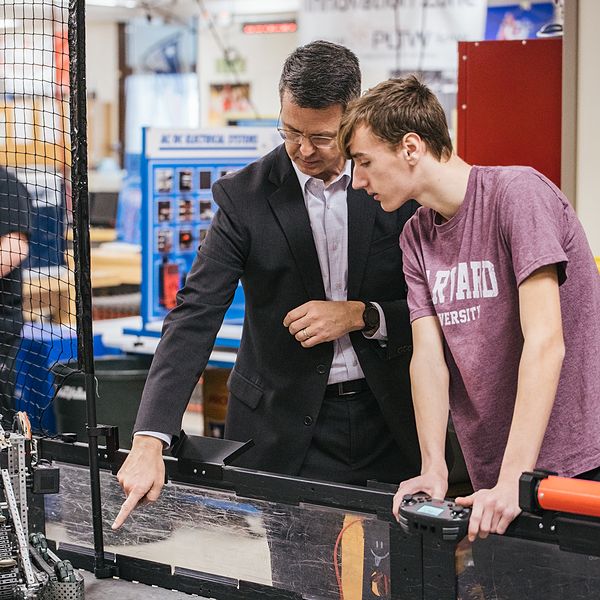 PLTW Launch
PLTW Launch taps into students' exploratory nature, engages them in learning that feels like play, and encourages them to keep discovering – now and for years to come. Whether designing a car safety belt or building digital animations, students engage in critical and creative thinking, build teamwork skills, and learn to try and try again when faced with challenges.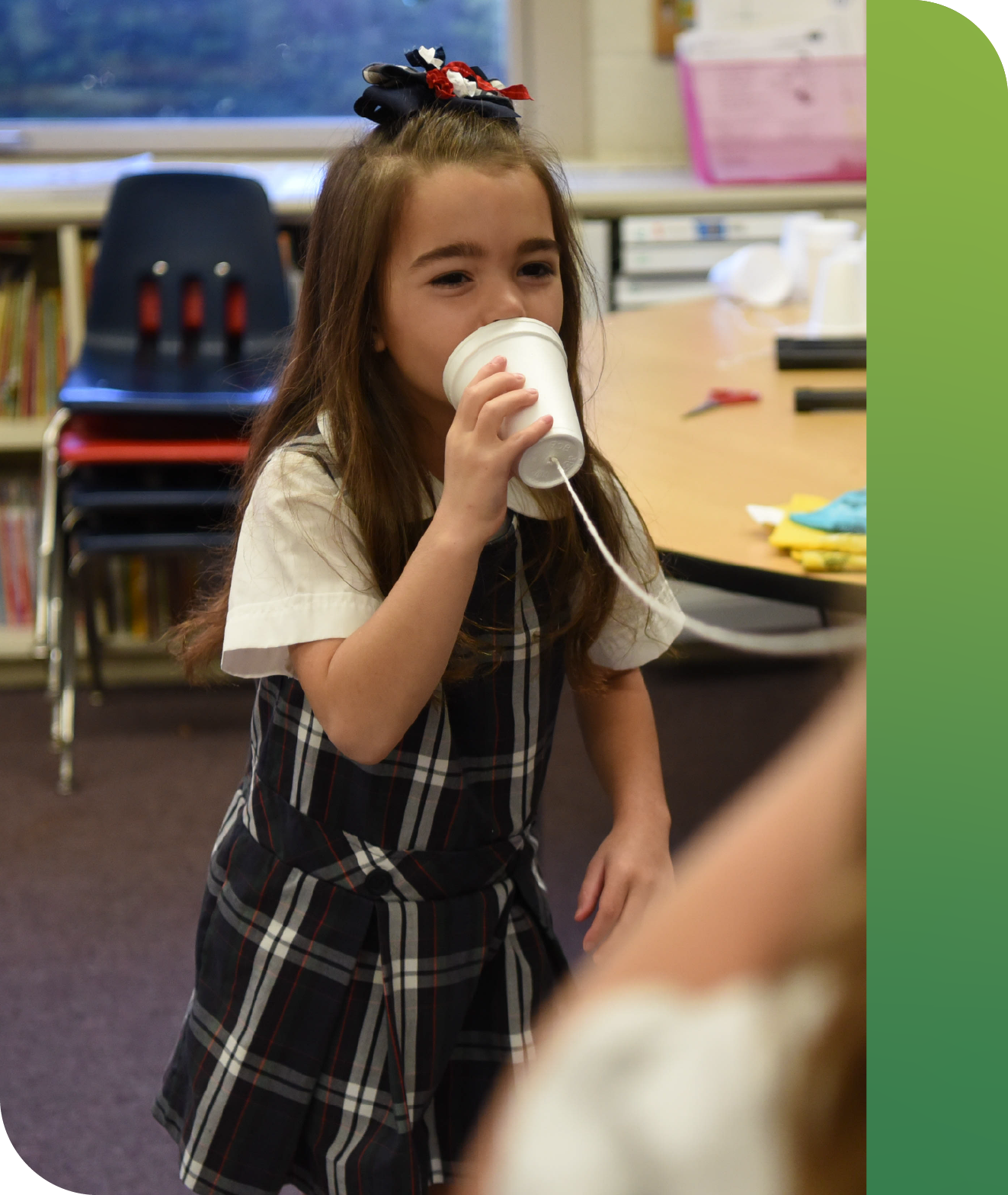 PLTW Gateway
PLTW Gateway sparks a joy of discovery and illuminates the range of paths students can look forward to in high school and beyond. Students apply knowledge and skills from a variety of disciplines. By tackling challenges like designing a therapeutic toy for a child with cerebral palsy, creating their own app, or solving a medical mystery, students are empowered to make a real-world impact.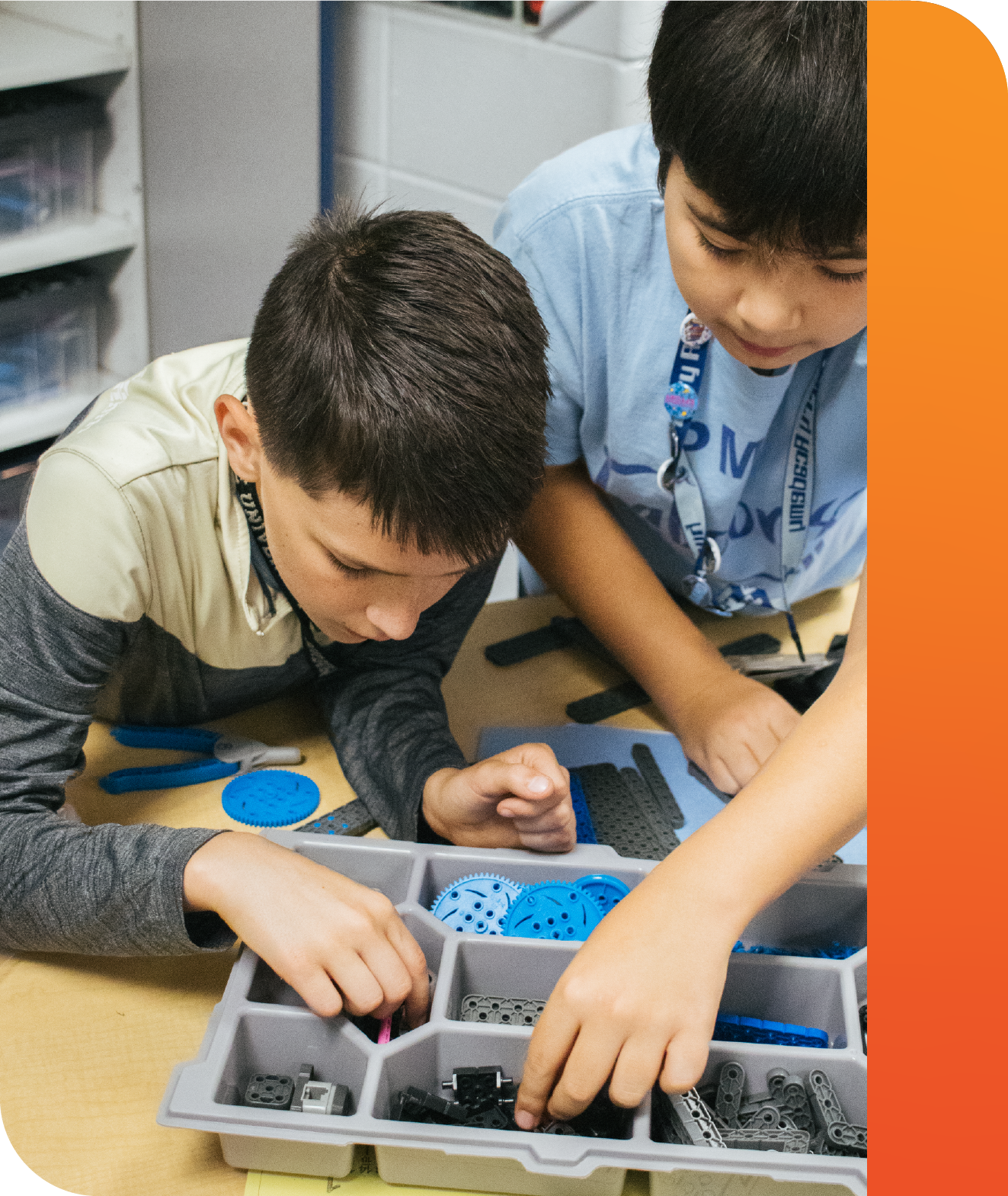 PLTW Computer Science
PLTW Computer Science empowers students to become creators, instead of merely consumers, of the technology around them. Courses cover topics beyond coding, including app development, simulation, and cybersecurity. Throughout the courses, students collaborate to design solutions to real-world challenges, while practicing ethical reasoning.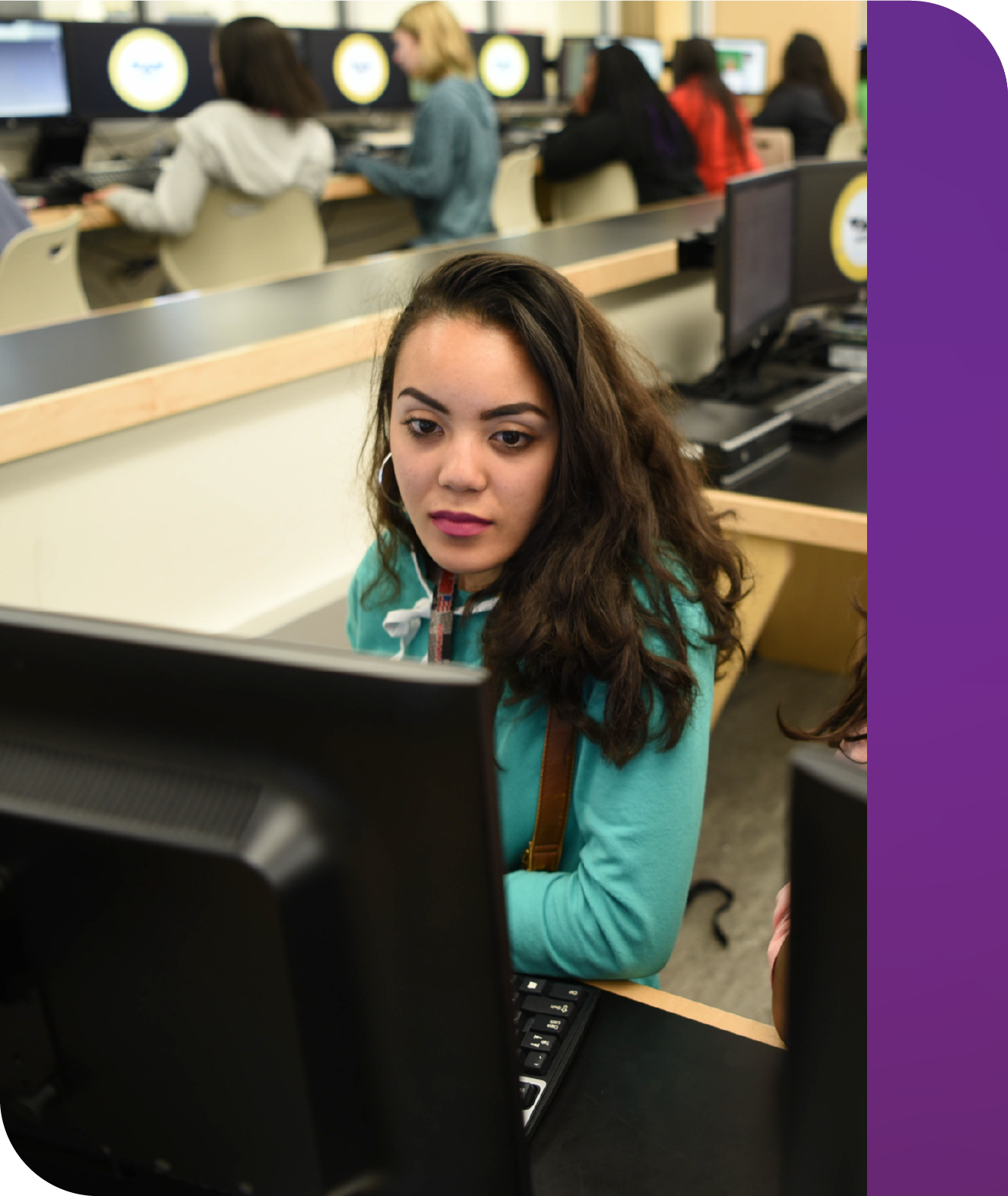 PLTW Engineering
PLTW Engineering teaches students that real-world problems often have multiple solutions with many pathways to achieve success. With engaging courses like environmental sustainability, civil engineering and architecture, digital electronics, and aerospace engineering, you can empower your students to explore possibilities, experiment, learn from failure, and turn ideas into reality. PLTW Engineering encourages students to adopt a problem-solving mindset, engaging them in compelling, real-world challenges that help them become better collaborators and thinkers.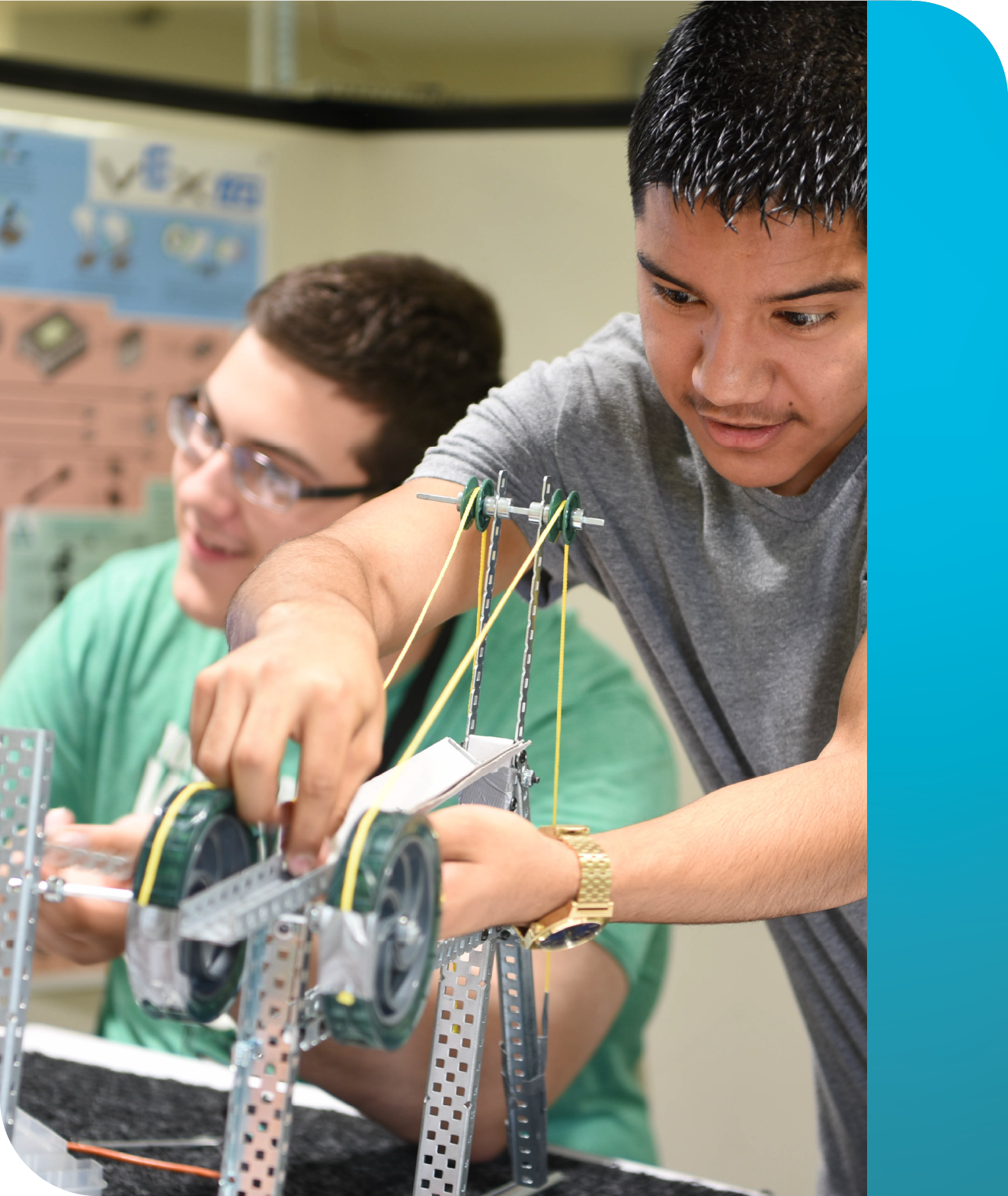 PLTW Biomedical Science
PLTW Biomedical Science applies real-world issues by exploring topics like disease, DNA analysis, prosthetic design, public health, and more. Along the way, students gain experience with state-of-the-art tools and techniques that are used by professionals in hospitals and labs every day.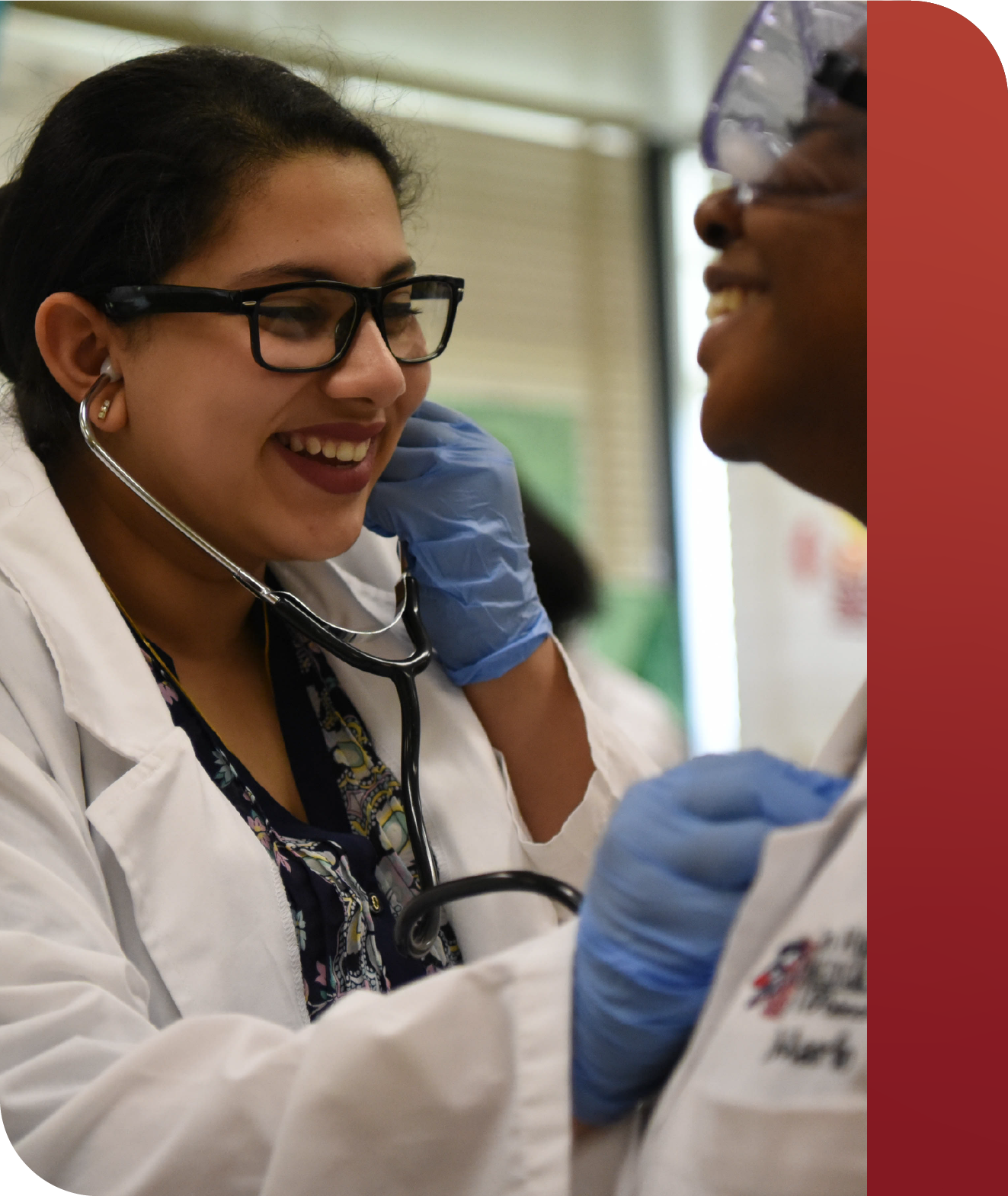 "It's almost impossible to put it into words how much Project Lead The Way has contributed to who I am and who I want to be. It's immediately, from day one, 100 percent different from anything you expect to experience."
Kelsie O'Brien
PLTW Alumna, US Air Force Academy