Any Teacher Can Teach STEM
Register now for Summer 2023 Teacher Trainings

Get Started
Reinventing the Classroom Experience
Project Lead The Way provides transformative learning experiences for PreK-12 students and teachers across the U.S. We create an engaging, hands-on classroom environment and empower students to develop in-demand knowledge and skills they need to thrive. Our professional development for teachers provides training, resources, and support to engage students in real-world learning.

Our pathways in computer science, engineering, and biomedical science engage students in hands-on activities, projects, and problems; empower them to solve real-world challenges; and inspire them to reimagine how they see themselves.
Why hands-on, real-world learning?
A recent study shows PLTW students outperform their peers in school, are better prepared for post-secondary studies, and are more likely to consider STEM careers, compared to their non-PLTW peers. Students find PLTW programs relevant, inspiring, engaging, and foundational to their future success.
It's almost impossible to put it into words how much Project Lead The Way has contributed to who I am and who I want to be. It's immediately, from day one, 100 percent different from anything you expect to experience. We had a multitude of opportunities to experience and to see and to take in what biomed really is, as a whole.
As a teacher, I have been totally reinvigorated by this curriculum. One of the best things for me is seeing just how much kids can do when you challenge them to do it. I have no doubt that the kids who go through this program are better off when they get to college and when they get to jobs because they know how to do things for themselves. They have been challenged – they know how to step up and to take different pieces and parts, put them together, and make something new.
15,600+ programs in 12,400+ schools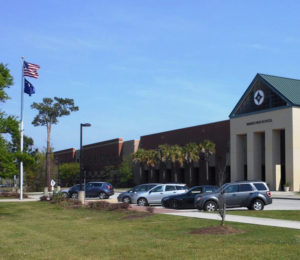 Millions of students
Schools in all 50 states, D.C., and U.S. territories
127,200+ teacher credentials earned
Start Transforming Your Classroom with PLTW Today
Providing all students with access to real-world, applied learning experiences that empower them to gain the skills they need to thrive in college, career, and beyond.

Get a Demo