PLTW Events
PLTW events provide professional development opportunities for teachers and district and school administrators. These immersive and interactive opportunities allow participants to see PLTW programs in action, access resources and tips, and engage in education-driven thought leadership. From insightful virtual events to classroom showcases, there are event options to help you learn, implement, grow your PLTW programs, and much more!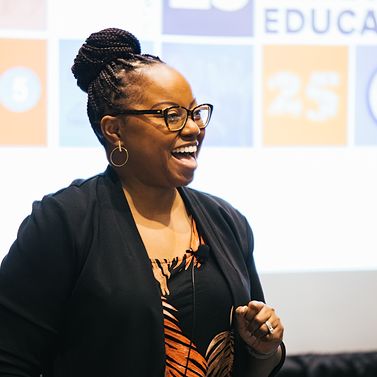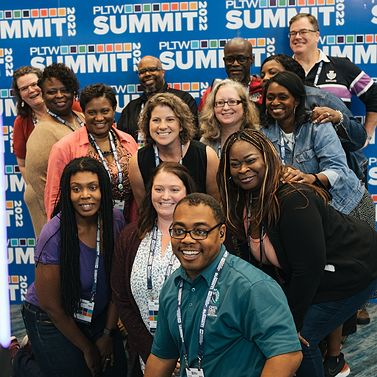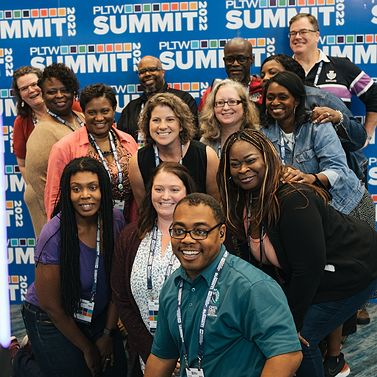 Save the Date for PLTW Summit 2024
We're excited to announce the date and location of our next PLTW Summit! Join us in San Diego, CA, from October 1-3, 2024. PLTW Summit will continue to be offered every two years in the fall. Mark your calendars for time to connect with STEM educators from across the country. We can't wait to see you there!
More Information Coming Soon!
Upcoming Events
See the latest event opportunities for educators.
PLTW Teacher Connection: Learn, Share, and Network Event
This virtual event is structured just for you! Join your fellow PLTW teachers and Master Teachers to share best practices, successes stories, and learn together as you network with educators from across the country. Participants will connect as a larger group before breaking out into pathway-specific rooms to share ideas, tips, and tools.
Teachers are encouraged to:
Come prepared to ask questions
Share helpful tips
Learn from their colleagues
All PLTW educators are welcome regardless of PLTW pathway, program, or tenure. Don't miss this great opportunity to connect with your community. Register for the event that works best with your schedule using the links below.
Classroom Strategies for Building Equity and Student Confidence
Equity is one of the most pressing issues impacting classroom instruction. Educators must ensure that all students have access to the same educational opportunities, regardless of their background or identity. You're not alone.
On March 28, 2023 at 2 p.m. ET, you're invited to join a panel of educators from across the country, as they use their decades of experience to discuss strategies for clearing paths to learning success for students in grades 6-8.
Takeaways:
Jump start your learning about the complexities of creating an equitable classroom.
Hear what strategies can work and explore unconscious bias.
Get talking points and next-step ideas for increasing equity across your school or district as you inspire confidence and shape success for your students.
Panelists
Kathryn Kennedy, Founder & Principal Consultant, Consult4ED Group
Portia Newman, Founder & Principal Consultant, PN Consulting LLC
Snehal Bhakta, Clark County School District, NV
Bonnie Garrett, Huntsville City Schools, AL