What can you give a young inventor, coder, builder, or maker to keep them inspired and engaged in and out of school? For the sixth year, we reached out to PLTW Outstanding Teachers to compile our STEM Gift List of toys and other gifts that support STEM exploration. Check out their recommendations.
GoldieBlox, $24.99 and up, Ages 8+
These STEM-focused DIY kits targeted to girls range from unicorn headphones that explore the science behind sound to a scent lab that teaches about the body's limbic system and how essential oils affect it.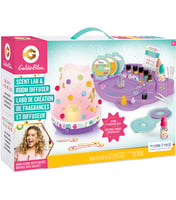 Gravity Maze, $29.99, Ages 8+
In this fun game for both kids and adults, players use algorithmic thinking and spacial problem-solving to get the marble through the maze. Levels start off easy but get so advanced that even the most experienced puzzle-solvers will have a great challenge on their hands!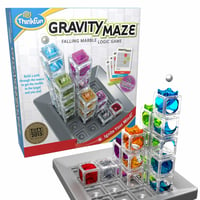 NewBeeDrone AcroBee Lite RTF Bundle Kit, $199.99
This drone kit, meant for indoor use, includes a case that turns into First Person View goggles.
"I had the opportunity to use one this summer while I was conducting a Principles of Engineering training at RIT. The master teacher I was working with let me borrow it during the training to use, and I had so much fun with it. I have never flown a drone before, and over the course of a couple of days I was able to get the hang of it."
Michael Strano, PLTW Engineering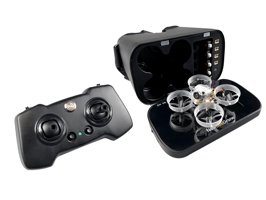 Smartivity Blast Off Space Rocket, $24.99, Ages 6+
This D.I.Y. foam rocket, which is safe to be launched inside with supervision, uses the principles of elasticity, gravity, thrust, and propulsion. Kids can experiment with the rubber bands to make their rocket go higher, and they can even decorate their launch pad.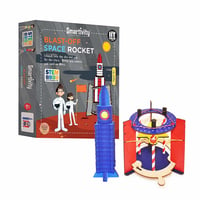 KidWind Kits, $55 and up
These kits allow students to experiment with renewable energy and even participate in the Kidwind Challenge.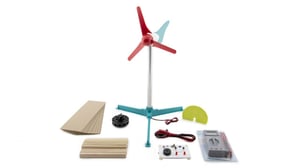 SparkFun micro:bot Kit, $62.95
This kit allows users to create simple robots and "is recommended for anyone curious about robotics or the micro:bit platform." The kit does not include a micro:bit, which is required for use. Find micro:bit resellers here.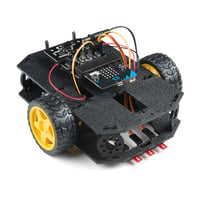 Science Academy: Gross Body Lab, $25.95, Ages 8+
This hands-on Science Academy kit will strengthen fine-motor skills, all while building a child's early interest for chemistry and biology. This kit provides a fun and exciting way for kids to perform six experiments that will teach them the fundamentals of the human body.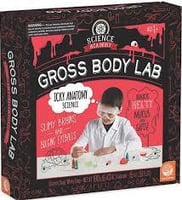 SMARTLAB Smart Circuits Games & Gadgets Electronics Lab, $49.95, Ages 8+
Kids will learn about circuits and electronics as they build games that interest them. The lab includes a 48-page booklet with pre-designed games, or kids can design their own. Projects are easy to assemble, and the microprocessor is a great introduction to programming.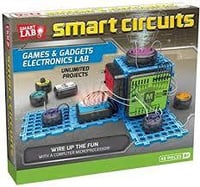 Sphero Mini , $49.99, Ages 8+
With this tiny robotic ball, kids can use an app to drive, play games, learn to code, and more! Sphero Mini can go for almost an hour without needing a charge.
Special thanks to the following PLTW teachers who contributed gift suggestions:

Kim Albright, Sunset Ridge School in Illinois, PLTW Gateway
Jeanine Branham Hall, Hendrick Hudson High School in New York, PLTW Biomedical Science
Ashley Cosme, Crown Point High School in Indiana, PLTW Biomedical Science
Pam Goldman, Folsom High School in California, PLTW Engineering
Susan Jones, Midway High School in Texas, PLTW Computer Science
Roy Rosnik, Application Research Lab in Maryland, PLTW Engineering
Michael Stano, Garden City High School in New York, PLTW Engineering
Anthony Tegtmeyer, Neuqua Valley High School in Illinois, PLTW Engineering
Mark Thomas, Meridian Technology Center in Oklahoma, PLTW Engineering