Inspire the young inventors, scientists, innovators, and makers in your life with gifts from our 2016 STEM Gifts List!
The 2016 edition of our annual list includes fun, educational gift-giving ideas that support young people's interest in science, technology, engineering, and math (STEM). Featuring gifts at a variety of prices, this list has something for everyone and is based on input from PLTW's talented team of curriculum writers, who identified toys and other gifts that help children develop STEM skills.
Check out the gifts on our list: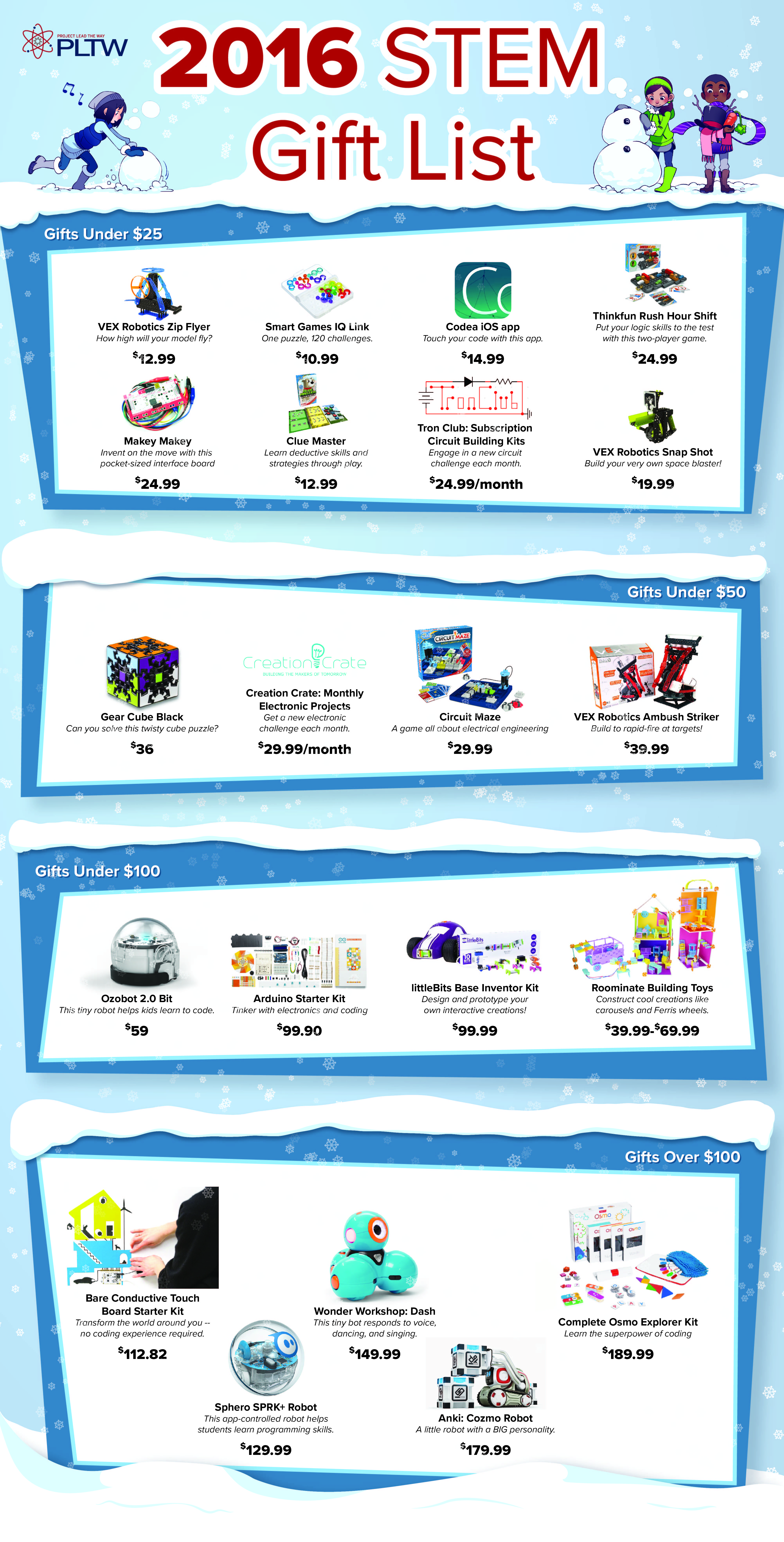 Looking for even more great gift options? Check out our 2015 STEM Gifts List and 2014 STEM Gifts List for more excellent educational gift ideas!