Boost Your Chances of Landing Your Ideal Teaching Job with a PLTW Teaching Credential
Register Now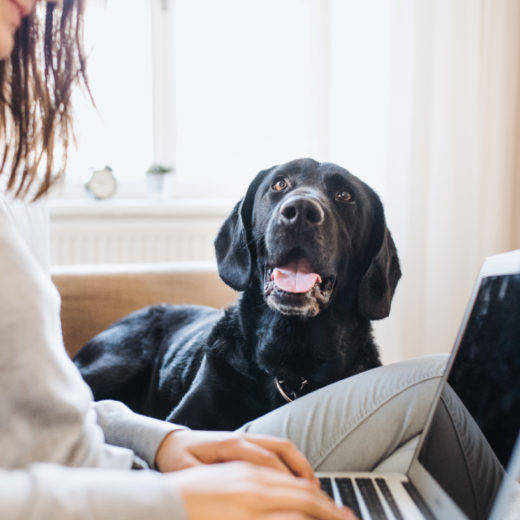 PLTW Core Training- Professional Development to Take Your Teaching Career to The Next Level
We believe teachers play an immeasurable role in empowering students, and our programs provide teachers with the support and resources they need to devote more time to inspiring students. With PLTW Core Training, teachers learn to facilitate and coach and become comfortable in these roles as their students guide their own learning. Through PLTW Programs, students develop in-demand, transportable skills – such as problem solving, critical and creative thinking, collaboration, and communication – that they will use both in school and for the rest of their lives on any career path they take.
Learn More About Courses Available
Top 3 Benefits for Pre-service Undergraduates and Graduates
PLTW Core Training is a robust and interactive professional development experience in an environment that offers increased flexibility in the training format, expanded resources, exciting networking opportunities, and the engaging high-quality course content that teachers expect from PLTW. Some of the benefits for Pre-service teachers include:
Participants will earn a PLTW teaching credential in the course they are trained in
Become a more marketable candidate as over 12,000 schools across the nation are looking to implement, expand, or maintain their PLTW programs Learn first hand from experienced Master Teachers and elevate your professional network
Learn first hand from experienced Master Teachers and elevate your professional network
Learn More About PLTW Core Training Benefits for Teachers
Empowering You to Facilitate Transformative Learning Experiences for Your Students
Equipment and Technical Requirements
Due to the current global crisis, PLTW made the design decision to presume that some participants might not have access to equipment for PLTW Core Training this summer. In order to provide a consistent training experience for all participants, we must provide a common starting point.
PLTW has designed an online training experience with the intention that even though participants will not have the equipment at home, the training and subsequent available resources will leave them confident in having the knowledge to facilitate content and properly handle all course-related equipment.
PLTW Core Training learning experiences have incorporated simulations and new interactive ways to experience the equipment and its usage through hands-on, minds-on, and experiential learning.
Participants will need hardware, including computer, webcam, microphone, and headphones, in addition to reliable internet.
Even though participants will not need course-specific equipment or supplies; they may need course-specific software. Please see required software for each course, unit, or program as listed at pltw.org/training-technical-requirements.
How To Register
To register for PLTW Core Training, you will create a myPLTW account. A myPLTW account provides access to PLTW Professional Development opportunities and is the resource schools and districts use to implement, manage, and grow their PLTW programs. You will check out as a guest and pay for the experience with a credit card.
To register for PLTW Core training, follow the steps below or watch this short video or refer to this helpful guide outlining the event registration process:
Click Register Now at the top of this page.
Enter user credentials and select Log in.
Select Professional Development from the homepage.
Select Catalog at the top of the page.
Navigate to the desired PLTW Professional Development experience by scrolling through the displayed list or using the filter tool on the left side of the page.
When you locate the desired PLTW Professional Development experience, select View Track.
Select Start Track.
Review the available PLTW Core Training offerings and select Register for your preferred event.
Complete the registration form with all required information and select Submit Registration.
On the Cart page, review the information and select Proceed to Checkout. Please note, your seat is not held until you complete the checkout process and pay for the training event.
Enter all billing details and select Submit.
Questions? Connect with PLTW Solution Center at [email protected].
PLTW Core Training Schedule
To get started on or continue your PLTW Professional Development journey, review the 2020 PLTW Core Training event offerings below. This schedule serves as a tool to aid in your planning as you engage in in-depth learning with PLTW. The schedule is subject to change and offerings vary by course and type of training.
The Master Teachers were superb. The knowledge and encouragement they offered during training was great, and knowing that they are there to support me going forward is huge.
PLTW is amazing, so I have no reason to believe the on-line version would be anything but amazing!
I took [Introduction to Engineering Design] online last year, and your Master Teachers were fantastic.