Chevron and PLTW: Expanding Access to Empowering Educational Experiences
Strengthening STEM Nationwide
In 2009, Chevron partnered with PLTW to bolster STEM education in communities throughout California, Hawaii, Louisiana, Mississippi, New Mexico, Ohio, Pennsylvania, Texas, Washington D.C., and West Virginia.
Since the partnership began, Chevron has contributed to the education of students across the nation and has provided thousands of hours of teacher training. More than 376,790 students have had the opportunity to engage in PLTW's transformative classroom experiences, and over 9,360 teachers have completed more than 228,870 hours of professional development, thanks to Chevron's support.
We are thrilled with what PLTW has brought to our school district, as it teaches students to be creative problem solvers. Students have shown that they can take what they are learning in math and science and bring it to life with new creations of solutions to common problems. Students in PLTW develop a solutions-based mindset that serves them well in the classroom and helps them envision what they want for their future.

Education and economic development are linked, and it is essential our future workforce be prepared to take advantage of the opportunities they'll have before them. Our company, our vendors, and other business partners rely on a STEM-skilled workforce that is prepared to meet business and social needs and compete in a global marketplace. By partnering with leading and innovative organizations like Project Lead The Way, Chevron helps support and develop STEM initiatives that arm students today with the critical skills they need to succeed in the jobs of tomorrow.

Providing Inspiration, Engagement, and Empowerment
PLTW events serve as powerful learning opportunities for the PLTW network – a group dedicated to preparing students with the in-demand knowledge and transportable skills they need to succeed in college and career.
A number of these inspiring, engaging, empowering national and state-level events would not be possible without the generous support of Chevron.
Thanks to Chevron's support, for instance, PLTW Summit 2017 guests engaged in PLTW's renowned professional development through more than 250 interactive workshops, hands-on learning opportunities designed to model the PLTW classroom experience, and a variety of networking opportunities. In addition, guests had opportunities to earn CEUs awarded by PLTW, an IACET Accredited Provider. IACET CEUs are recognized by a wide range of organizations – including several state departments of education and school districts.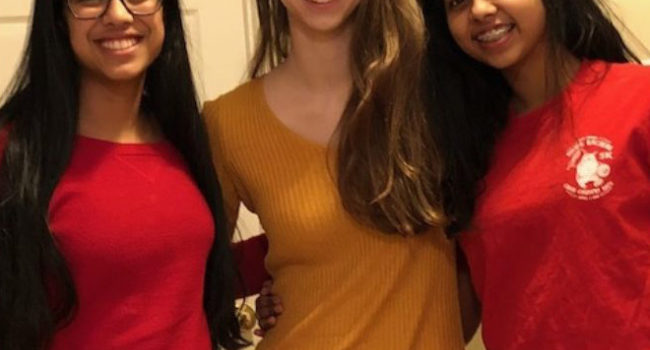 Supporting Problem-Solving and Recognition Opportunities
The Innovation Portal enables all K-16 students to connect their design and problem-solving works to one another, as well as to recognition opportunities. This vision aligns directly with Chevron's outreach mission and goals.
In October 2013, Chevron funding made it possible to accelerate the development and reach of the Innovation Portal.
Today, more than 50,000 students, teachers, mentors, and reviewers have created accounts and used the Innovation Portal to connect to one another and to the national STEM conversation through opportunities such as the PLTW Engineering Design Competition.
Making a Difference, Together
View the resources below to see how Chevron's support of the PLTW Summit and the Innovation Portal is making an impact on the lives of PLTW students and teachers.