Inspiring, Engaging, and
Empowering Students
across Idaho
Play Video
Providing Transformative Learning Experiences
Project Lead The Way provides transformative learning experiences for PreK-12 students and teachers across the U.S. We create an engaging, hands-on classroom environment and empower students to develop in-demand knowledge and skills they need to thrive. We also provide teachers with the training, resources, and support they need to engage students in real-world learning.
Learn more about PLTW by downloading our PLTW Overview today.
Download
Instructional Support for Student Centered Learning
Science K-5
PLTW Launch taps into students' exploratory nature and turns their curiosity into confidence by engaging them in hands-on learning experiences, encouraging them to keep discovering, and empowering them to adopt a design-thinking mindset. Learn more here.
Science 6-8
PLTW Gateway illuminates the range of paths and possibilities students can look forward to in high school and beyond. Tackling pressing challenges like designing a therapeutic toy for a child with cerebral palsy, cleaning up an oil spill, or solving a fictional crime, students learn to test their limits and connect what they learn in the classroom to making a real-world impact. Learn more here.
3-12 Computer Science
PLTW Computer Science empowers students to become creators, instead of merely consumers, of the technology all around them. Whether building apps or exploring cybersecurity, PLTW Computer Science engages students in interdisciplinary activities that not only build knowledge and skills in computer science, but also empower students to develop essential skills such as problem solving, critical and creative thinking, communication, collaboration, and perseverance. Learn more here.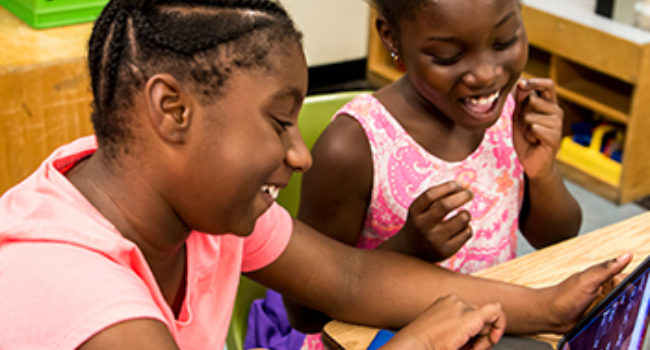 It's Happening in a PLTW Classroom
By creating an engaging learning environment, our programs empower students to develop in-demand skills to pursue rewarding careers, solve important challenges, and contribute to global progress. We also enable teachers to engage students in real-world learning. Become inspired by classroom success stories and discover how it can happen for your students today. 

Visit Our Blog