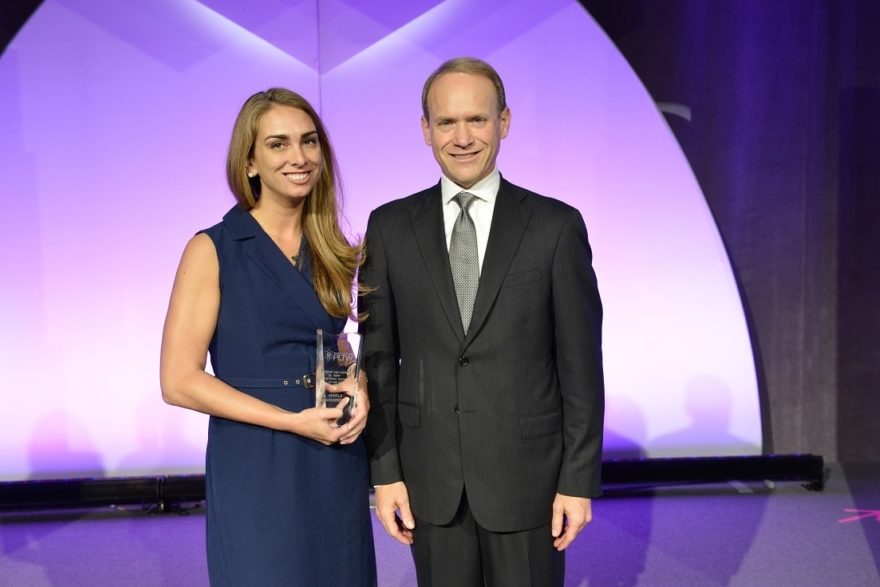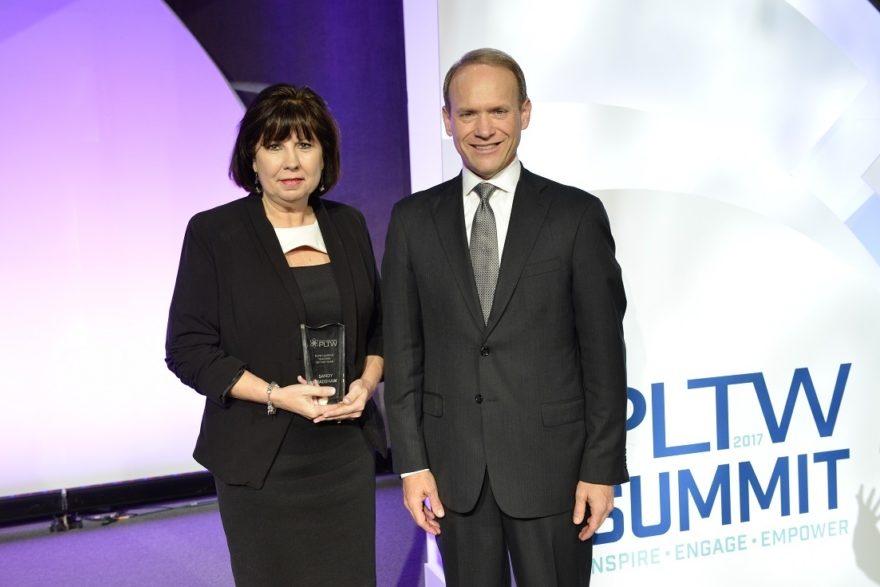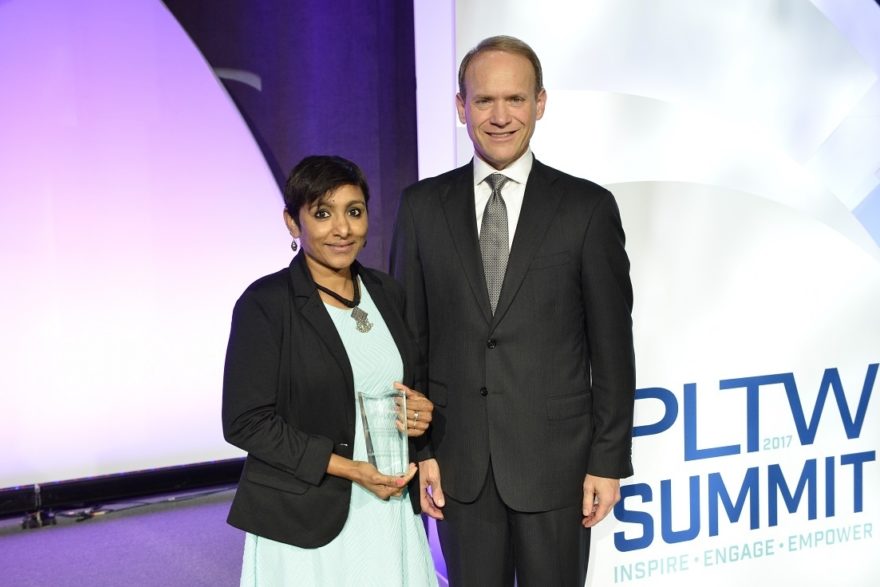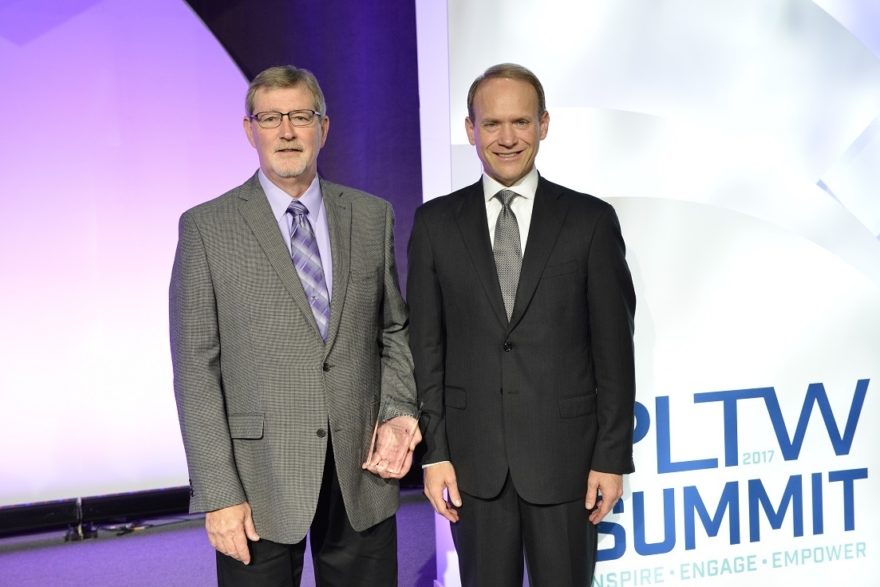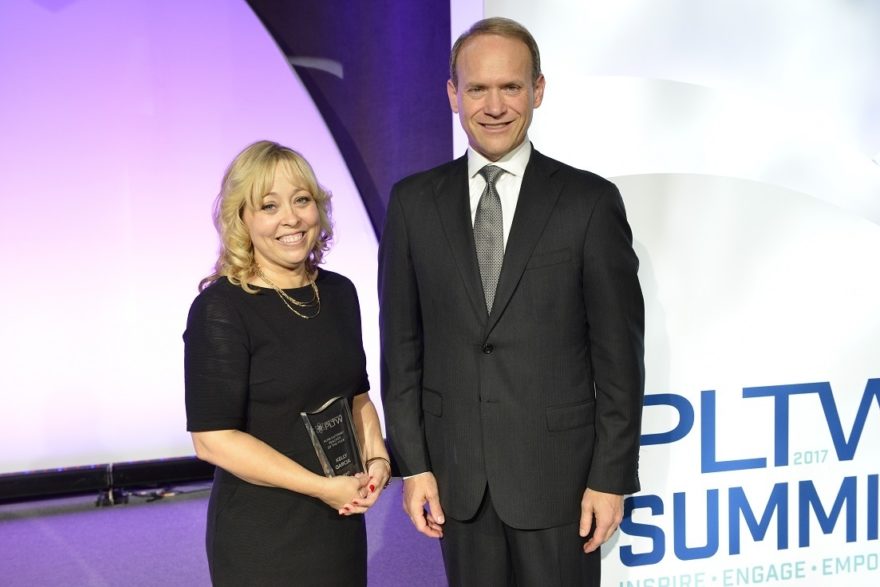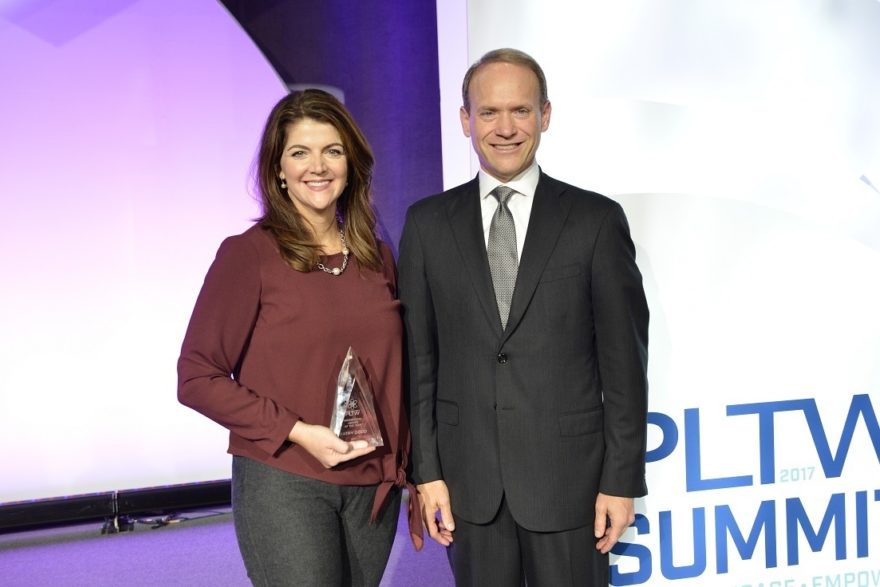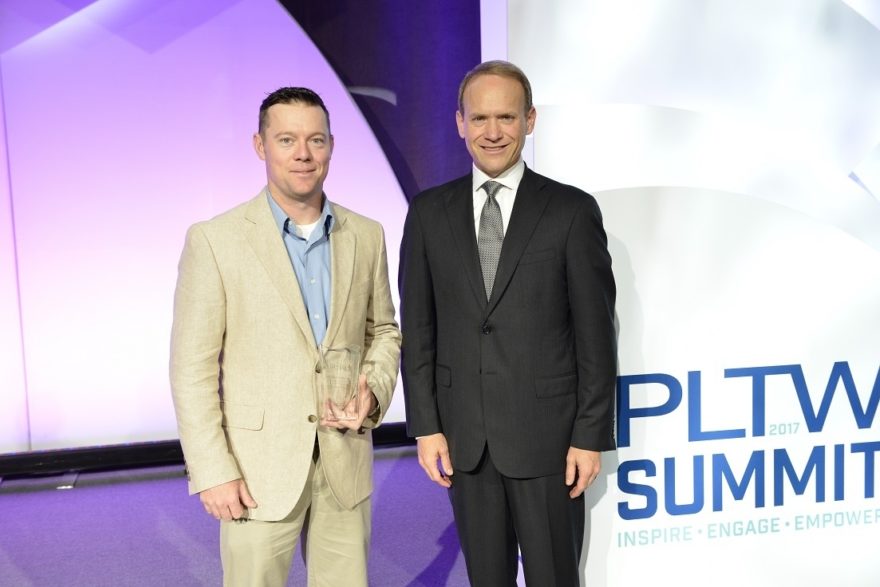 ORLANDO– Six exemplary teachers and one educational leader from across the United States received top honors this week during Project Lead The Way's national conference – PLTW Summit 2017 – including one award from Project Lead The Way (PLTW) and the Kern Family Foundation for the Robert and Patricia Kern PLTW National Teacher of the Year.
Angela Anderson, PLTW teacher at Antelope High School in Antelope, California, received the Robert and Patricia Kern PLTW National Teacher of the Year award in front of nearly 2,000 attendees, including teachers from across the United States. PLTW President and Chief Executive Officer Dr. Vince Bertram presented the award.
In addition to the National Teacher of the Year award, PLTW recognized five other instructors as PLTW program teachers of the year for their outstanding commitment to empowering students to thrive in our evolving world.
PLTW also recognized Kathy Dodd, associate superintendent of teaching and learning at Union Public Schools in Tulsa, Oklahoma, as the PLTW Educational Leader of the Year.
"We are grateful to our teachers and leaders for their commitment to inspiring and empowering their students with the knowledge and transportable skills needed to thrive in our ever changing world," said Bertram. "These outstanding educators are leaders in their classrooms and across the PLTW network, and are inspiring the next generation of innovators."
PLTW Summit 2017 is the premier gathering for the PLTW network – a group dedicated to preparing students with the in-demand knowledge and transportable skills they need to succeed in college and career. The event featured keynotes by generational expert Matt Beaudreau and Leah Jewell, managing director of career development and employability at Pearson; dozens of presentations by PLTW students from across the country; and more than 250 interactive workshops, many of which provided educators the opportunity to earn continuing education units. Chevron was the title sponsor for PLTW Summit 2017.
Project Lead The Way (PLTW) is a nonprofit organization that provides a transformative learning experience for K-12 students and teachers across the U.S. PLTW empowers students to develop in-demand, transportable knowledge and skills through pathways in computer science, engineering, and biomedical science. PLTW's teacher training and resources support teachers as they engage their students in real-world learning. More than 10,500 elementary, middle, and high schools in all 50 states and the District of Columbia offer PLTW programs. For more information, visit pltw.org.
##
PLTW Media Contact:
Jennifer Erbacher
Senior Director of Media and Public Relations
(317) 669-0871
jerbacher@pltw.org