STEM Curriculum for Elementary Schools
Project Lead the Way (PLTW) provides STEM curriculum for elementary schools that engages students in hands-on activities in where they become collaborative problem solvers ready to take on any challenge.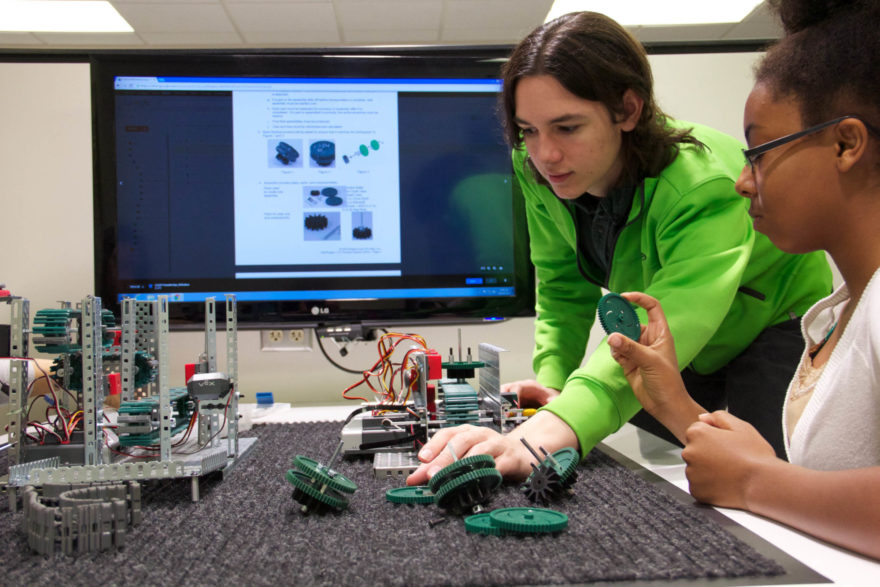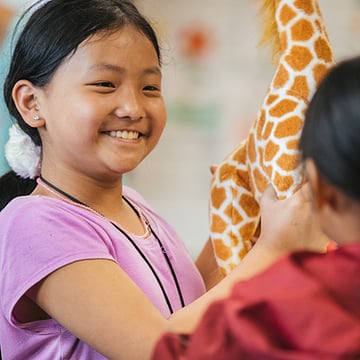 Bring Learning to Life
PLTW Launch offers 43 interdisciplinary modules. The program empowers students to adopt a design-thinking mindset through compelling activities, projects, and problems that build upon each other and relate to the world around them.
Experience in English and Spanish
All PLTW Launch modules are available in both English and Spanish, reinforcing our commitment to ensure access to all students, including America's 5 million English Language Learners.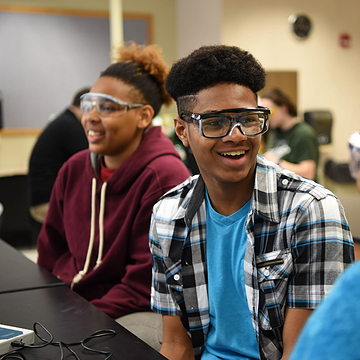 Full Coverage of Next Generation Science Standards
PLTW Launch covers Next Generation Science Standards (NGSS), Common Core State Standards for Math and English Language Arts, and other national and state standards. Beginning in the 2020-21 school year, PLTW Launch will provide full coverage of all NGSS performance expectations.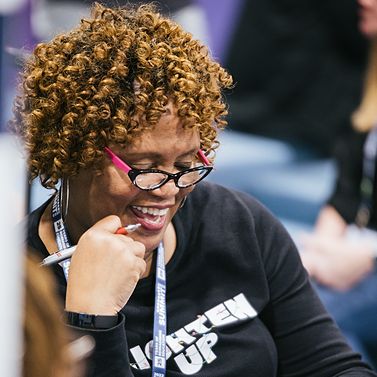 Professional Development for Elementary Teachers
PLTW Launch Professional Development engages teachers in a collaborative, hands-on learning experience that challenges them to look at their role in a different way.
Teachers will develop an understanding of the activity-, project-, problem-based (APB) instructional approach, embrace their role as facilitators of learning, and gain familiarity with grade-level PLTW Launch modules.
STEM Goals and Objectives Achieved
Schools across the country have achieved their STEM goals and objectives through the implementation of PLTW's STEM elementary curriculum, PLTW Launch. Hear more success stories and access resources at the links below.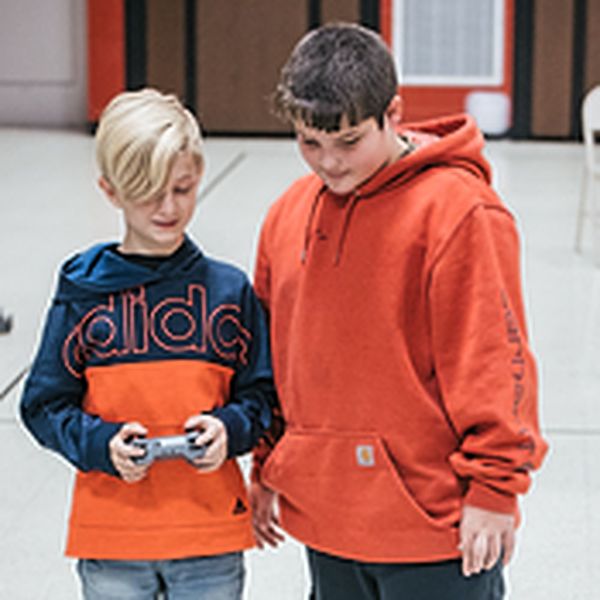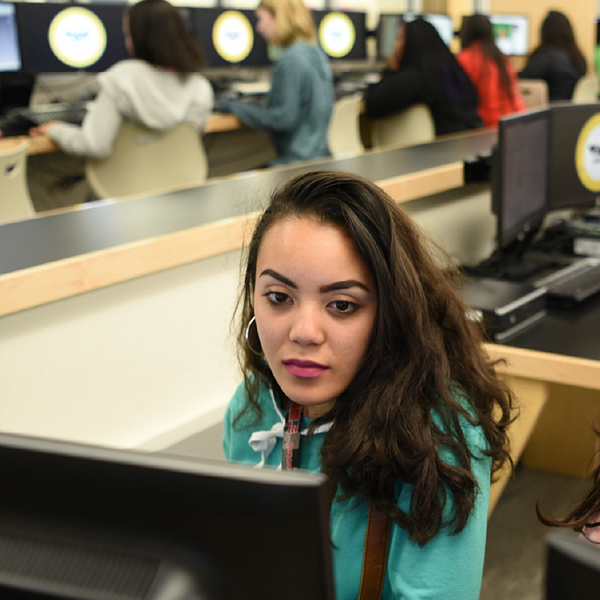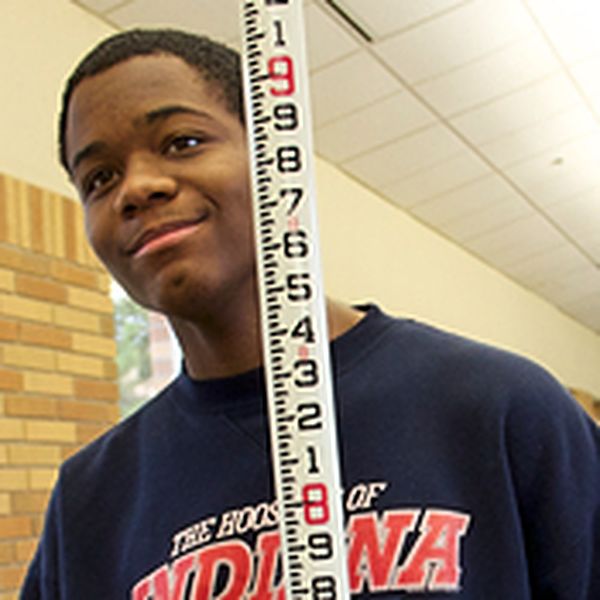 Elementary STEM Curriculum
Schools may submit applications annually, and grants are awarded on a rolling basis from July 1 to June 30. PLTW keeps applications on file until June 30 of each year, so we may consider schools for more than one grant opportunity throughout the funding cycle. Most grants are awarded at the end of the fall semester and early spring semester. We recommend submitting during the fall semester in order for your school's application to be considered for as many grants as possible.
Connect with us today!
STEM Curriculum Elementary
Project Lead The Way (PLTW) is a nonprofit organization that delivers STEM education programs. PLTW strives to offer comprehensive STEM curriculum to students while also providing a transformative learning experience for preK-12 students across the US. Teachers can also benefit from this STEM curriculum for elementary school and kindergarten experience.
PLTW Launch is a PreK and elementary school program with an emphasis on STEM. Children who are interested in science, technology, engineering, and mathematics may benefit from PLTW's education programs. PLTW provides students with inspiring, engaging, and empowering educational content. PLTW also offers applied learning experiences that could play a critical role in a child's education and growth.
What is STEM curriculum elementary? To put it simply, STEM covers the following subjects: science, technology, engineering, and mathematics. These subjects can play a critical role in helping students better understand the world that surrounds them. Through PLTW's pathways in computer science, engineering, and biomedical science, students not only learn technical skills, but also learn to solve problems, think critically and creatively, communicate, and collaborate. These critical thinking skills and communication skills could benefit them through every step of their education and career preparation, even if they don't choose to pursue STEM-focused careers. PLTW also provides teachers with the training, resources, and support they need to engage students in real-world learning.
In addition, PLTW Launch modules are all available in two languages. English and Spanish speakers will both have access to all PLTW Launch modules in those two languages. This is because PLTW Launch allows access to all students who are interested in STEM programs, including 5 million English Language Learners.
Free STEM Curriculum Elementary
When children have access to solid STEM education programs, they enjoy a more well-rounded education overall. That said, financial concerns may sometimes be an issue for some schools or districts. When money and resources are limited, districts and/or schools may be hesitant about adding and adopting an entirely new STEM curriculum.
Schools can qualify for grants to fund the PLTW Launch program. That way, they could offer the curriculum to their students for free. With that in mind, PLTW can help with providing a free STEM curriculum for elementary schools.
For those who want to plan their PLTW program investment, PLTW also offers an investment tool for your convenience. This online investment tool can help estimate the costs of equipment, supplies, participation fees, professional development, and more.
You may be able to save money, time, and resources if you utilize the free STEM curriculum PDF and free STEM lesson plans. If your school or district qualifies for funding through grants, you may be able to take advantage of free STEM activities and free STEM kits, as well as a free STEM curriculum elementary for your students and teachers.
Elementary STEM Curriculum Map
PLTW Launch builds a strong STEM foundation for students moving into middle school, high school and beyond. Young students who have fostered their skills and appreciation for STEM studies through PLTW Launch may be equipped with the tools they need to succeed in high school when they may face similar STEM-related problems and challenges. Moreover, PLTW strives to create hands-on learning experiences with applied STEM so that the students may learn important skills that can benefit them throughout their learning experiences and careers.
How the elementary STEM curriculum map works is straightforward: the program starts in pre-K and builds on itself through grade 5. The curriculum sets and meets certain STEM standards for elementary school, so that these students learning from PLTW Launch can meet STEM goals and objectives for PreK to elementary school students.
For teachers who want to plan their lessons around specific needs and preferences, PLTW provides resources and training for teachers based around these educational programs. PLTW Launch's modules are both flexible and customizable so teachers can conveniently plan their lessons for the various grades of elementary school.
With PLTW, students can learn valuable skills. The curriculum can pave the foundation for future STEM careers and interests. Educators can also access STEM curriculum PDF.
STEM Activities For Elementary Students
Fun and engaging STEM activities for elementary students can help instill in them an appreciation for STEM. Some students may not look forward to math STEM activities because they have not experienced fun and engaging STEM activities for kids. They may have decided that they are simply not strong at math, science, and related subjects and as a result do not enjoy lessons related to them.
The STEM building activities from the Project Lead The Way (PLTW) educational programs can help elementary school teachers inspire a lifelong understanding and appreciation for the STEM-related fields. Through the curriculum, students can be engaged in real-world learning and problem-solving skills in their classrooms.
The PLTW Launch modules, for example, introduce an entertaining and engaging ebook story to go with the problems that are to be solved. This can increase interest and engagement in the problem-solving process for the elementary school students. By providing an opportunity for students to learn to work together through collaborative problem solving, these students learning from the curriculum can collaborate with their classmates while feeling empowered as they solve common challenges related to STEM.
STEM Lessons For Elementary
Project Lead The Way (PLTW) helps teachers with creating and following STEM education lesson plans. Teachers are provided with useful training and resources that cover how to effectively teach elementary STEM curriculum. That way, they can be better prepared to teach these highly engaging and educational STEM lessons for elementary school students.
PLTW Launch has STEM curriculum kits that include fun hands-on activities for students. As the students learn to solve the challenges, they can learn hands-on problem-solving skills, which are great for progressing and understanding STEM fields in school. The skills that the PLTW educational programs teach may be helpful throughout a student's life, even outside of the classroom setting.
PLTW's STEM curriculum and educational programs may be able to help students' education and growth in the long term.
STEM teachers who speak Spanish can benefit from the PLTW Launch modules, which are completely available in Spanish. PLTW Launch is also fully available in English. Both English and Spanish speaking classrooms and students can leverage PLTW Launch modules for studying STEM.
STEM Curriculum Kits
STEM curriculum for elementary schools include engaging hands-on activities for students to learn about STEM. Hands-on activities are important for teaching children about applied STEM. These applied learning experiences may be able to better teach students important skills that can empower them to gain skills that can help them thrive in college, career, and beyond. Teachers may want to seek out the best STEM kits of elementary students available.
The PLTW STEM curriculum kits are interesting and engaging for PLTW Launch. Through PLTW Launch, students become hands-on problem solvers. They also learn to collaborate with their fellow students, which is an important life skill.
With PLTW Launch, students and teachers will begin each module with an engaging ebook story. The story features the characters Mylo, Suzi, and Angelina, who introduce the challenge that students will work together to solve.
After that, in a series of activities that build upon each other, students are challenged to solve problems. Through this curriculum, students may grow their confidence in trying new things. They can also better understand how to learn from mistakes by applying what they know to finding solutions to common problems.
PLTW Launch addresses Next Generation Science Standards, Common Core State Standards for Math and English Language Arts, and other national and state standards.
To best fit the needs of each district or school's students, the program's 10-hour modules are both flexible and customizable. They can be implemented independently or in tandem with one another, at the grade level you want, at any time. That could make these STEM engineering kits and STEM project ideas simple to use and implement in many different schools with varying needs for their students.
Kindergarten STEM Curriculum
PLTW Launch starts in PreK for students. It progresses once students reach kindergarten.
Some people may think that young children cannot learn or understand STEM. But STEM is not just numbers. Learning about science, technology, engineering, and mathematics fields can greatly benefit people of various ages in terms of growing analytical and problem-solving skills. Children from PreK to elementary school can foster a sense of understanding and appreciation for STEM studies through the hands-on applied learning of PLTW educational programs.
STEM activities for 3-5 years old can be highly beneficial for their growth and learning. The kindergarten STEM curriculum is designed to be inspiring and engaging, that way the students can enjoy the process of learning and collaborating with classmates. The PLTW learning curriculum has tons of hands-on material so that the STEM lesson plans for kindergarten do not seem boring to the kindergarteners.
The problems can be interesting and are worthwhile challenges for the students to tackle. A STEM curriculum for preschool is designed with pre-K to 5th grade students in mind, so the content is engaging and understandable for these ages. The program's modules are also flexible, so that teachers can manage the lesson plans according to the schools' specific desires, needs, and challenges.