Inspiring and Empowering
PreK-12 Students and Teachers
in Thousands of Schools
Across the U.S.
Project Lead The Way is a nonprofit organization that provides a transformative learning experience for PreK-12 students and teachers across the U.S.
We create an engaging classroom environment unlike any other. PLTW empowers students to develop and apply in-demand, transportable skills by exploring real-world challenges. Through our pathways in computer science, engineering, and biomedical science, students not only learn technical skills, but also learn to solve problems, think critically and creatively, communicate, and collaborate. We also provide teachers with the training, resources, and support they need to engage students in real-world learning. See our 2022 Annual Report!
Our mission: Empower students to thrive in an evolving world
Engaging Students From New York To Honolulu
PLTW is an organization focused on empowering students and transforming the teaching experience – a proud tradition from the start of the organization that continues today. Since 1997, we have grown from a high school engineering program to offering comprehensive PreK-12 pathways in computer science, engineering, and biomedical science.
Our reach today:
More than 12,200 schools and 15,000 programs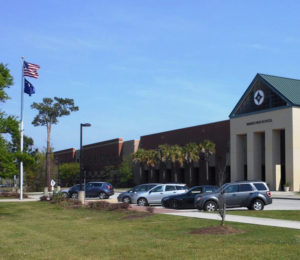 Millions of students
Schools in all 50 states, D.C., and U.S. territories
Nearly 77,500 teachers trained
Preparing Students and Teachers for Long-Term Success
By creating an engaging learning environment, our programs empower students to develop in-demand skills to pursue rewarding careers, solve important challenges, and contribute to global progress. We also enable teachers to engage students in real-world learning. Learn how PLTW programs are making a difference in the lives of PLTW students and teachers – and how they are applying what they know to advance their communities:
We're a 501(c)(3) nonprofit organization that empowers students to thrive thanks to expertise and support from those who champion our mission.
We cannot do this important work alone. We work closely with educators and industry to develop and validate our programs. We collaborate with college, university, industry, and nonprofit partners to create opportunities for students to be recognized and expand on their skills. We are thankful for the many corporations, colleges and universities, philanthropic organizations, volunteers, and countless others who support our mission in a variety of ways.
Through our sustainable business model, 100 percent of all philanthropic gifts go directly to fund grants for schools, teacher scholarships, PLTW event sponsorships, or donor-approved initiatives.
Contribute to Our Work