We are focused on empowering students and transforming the teaching experience – a proud tradition from our start in 1997 that continues still today. Over the past two decades, we have grown from a high school engineering program in upstate New York to offering comprehensive PreK-12 pathways in computer science, engineering, and biomedical science to schools across the U.S.
More than 12,200 schools and 15,000 programs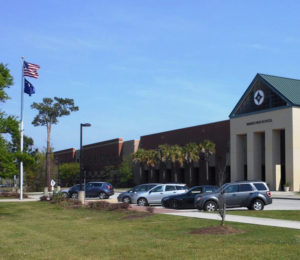 Millions of students
Schools in all 50 states, D.C., and U.S. territories
Nearly 77,500 teachers trained
Explore PLTW's Presence Across the U.S.
It's Happening in a PLTW Classroom
By creating an engaging learning environment, our programs empower students to develop in-demand skills to pursue rewarding careers, solve important challenges, and contribute to global progress. We also enable teachers to engage students in real-world learning. Become inspired by classroom success stories from across the PLTW network and discover how it can happen for your students today.
Visit Our Blog
Connect Students to College and Career Opportunities
PLTW students have exclusive access to a variety of recognition opportunities including scholarships, preferred admission at colleges and universities, internships, industry connections, and other avenues to highlight their achievements.
Learn More